Published on: 09/12/2016
8 December 2016
Energy from geotechnical structures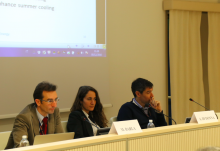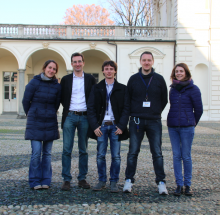 Great success for the first-time-ever-in-Italy international workshop on energy geostructures (see video: https://youtu.be/0qUA1i0R-rE). It was organised in Torino in the occasion of the annual meeting of the GABI COST action TU1405 'European network for shallow geothermal energy applications in buildings and infrastructures' taking place on the 5th – 7th December 2016.
110 participants from all over Europe showed appreciation for the lectures delivered by selected worldwide experts as well as for the clo
sing fruitful discussion session. Latest achievements on this challenging new technology were presented showing how a geotechnical structure can be transformed into a heat exchanger with the ground for heating and cooling of buildings. Experience and real installations in Europe were presented. Italy is starting to play its role, mainly thanks to the leadership role of the Politecnico di Torino (Barla & Di Donna presented the recent patent new energy tunnel segment, see video: link to video Enertun) and the researches conducted at Politecnico di Milano and the Universities of Trento and Palermo.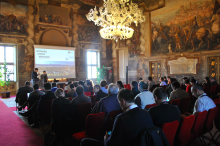 Participants also highly appreciated the visit to the Intesa San Paolo tower and its shallow geothermal system which allowed to experience this astonishing new high-tech building.
The workshop definitely allowed widening the awareness on the technology in the hosting country, possibly opening the path to real applications. The next installation by Politecnico di Torino, together with InfraTo, CMC and GTT, of an energy segmental lining experimental site in the tunnel under construction of the Turin metro line 1 will represent a further step forward towards the full reception of the technology in Italy.